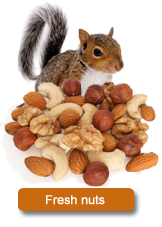 Details Baby Edam Cheese | Premium Quality | 900 grams / 2 lbs
The most famous kind of Edam Cheese is this Baby Edam cheese, named after the Dutch town of Edam. Baby Edam cheese is a delicate cheese, mild in flavour and known for its distinct round shape and red wax coating. Baby Edam cheese is naturally made from pasteurized cow's milk and high in vitamins A,B and D. The dense texture of the Baby Edam cheese makes it very suitable to be packed in vacuum and sent abroad by post.
Ingredients:
Fat 40+, pasteurised cow's milk, rennet, salt, lactic acid, vitamins A, B and D

Quality:
The hard structure of Dutch cheese makes it perfectly suitable for sending by post.
Additional Information
| | |
| --- | --- |
| Dimension whole cheese | +/- 10 cm Ø x 11 cm H |
| Brand | Home brand Freshly cut |
| Nutritional information | per 100 grams |
| fat (gr) | 23,4 |
| Saturated fat (gr) | 15,5 |
| Calcium (mg) | 790 |
| Calories (kcal) | 313 |
| Kilojoules (KJ) | 1310 |
| Carbohydrates (gr) | 0 |
| Protein (gr) | 26,1 |
| Sodium (mg) | 900 |
| Type of milk | Cow |
| Pasteurised | Yes |
| Lactose free | No |
| Gluten free | Yes |
| Type of rennet | Abomasal rennet |
| Sugar free | Yes |
| May contain traces of peanuts. | Yes |
| Edible cheese rind | No |
| Recipe | No |