XL Gouda Farmer's Cheese | Tomato Olive | Entire cheese 900 grams / 2 lbs
Receive 10% discount if you buy a minimum of 10 pieces.
A delicious farmhouse cheese, straight from the Dutch Farm.
Buy cheese online for private and business customers.

Freshly cut & Vacuum sealed - Extra long shelf life!

MORE THAN 350 TYPES OF CHEESE - Cheese sellers since 1970

Refrigerated worldwide shipment

GIFT? CHANGE ADDRESS AT CHECK-OUT
A deliciuos farmhouse cheese, straigt from the Dutch Farm.
Ingredients:
Fat 48+ , unpasteurised cow's milk, rennet, salt, vitamins A, B and D, tomato, olives, herbs
Quality
Your cheese is freshly cut and vacuum-packaged!
The hard structure of Dutch cheese makes it perfectly suitable for sending by post.This is an orginal Dutch Farmhouse Cheese: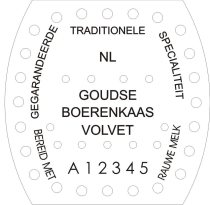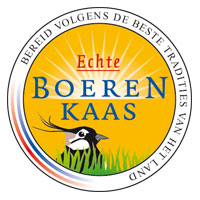 Dimension whole cheese : +/- 13 cm Ø x 6,5 cm H
Brand : Gouda Premium
Flavor strength : Mild
Country origin : Netherlands
More information

| | |
| --- | --- |
| Dimension whole cheese | +/- 13 cm Ø x 6,5 cm H |
| Brand | Gouda Premium |
| Flavor strength | Mild |
| Country origin | Netherlands |
| Nutritional information | per 100 grams |
| fat (gr) | 32,5 |
| Saturated fat (gr) | 20 |
| Calcium (mg) | 815 |
| Calories (kcal) | 368 |
| Kilojoules (KJ) | 1526 |
| Carbohydrates (gr) | 0 |
| Protein (gr) | 25,5 |
| Sodium (mg) | 820 |
| Type of milk | Cow |
| Gluten free | Yes |
| Type of rennet | Abomasal rennet |
| Sugar free | Yes |
| May contain traces of peanuts. | Yes |
| Edible cheese rind | No |
| Lactosevrij | No |
| Pasteurised | No |
| Limited shelf life | No |
| Made of Meadow Milk | Meadow milk comes from farms where the cows are free to roam in meadows for at least 120 days each year, from Springtime through to the Autumn, and for at least 6 hours a day. |