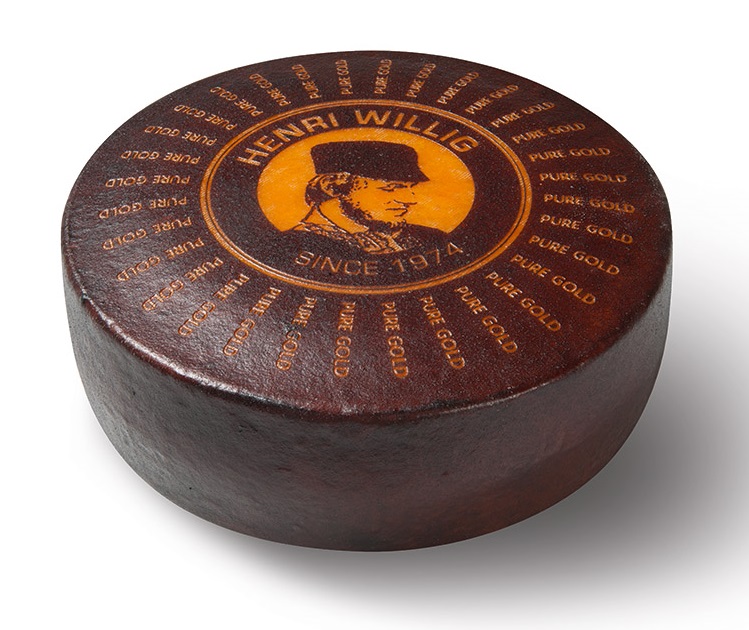 A cheese loving family. The Willig family has set up an exclusive cheese line, each with their own personal favorite. All unique in taste, made from the highest quality cow's, - goat's, - and sheep's milk. The cheeses are naturally matured for several months on wooden planks. Special because of the unique look that is engraved one by one. Specially made for special moments, made to share.
Gold at 2021 DLG Awards
Pure Perfection GOLD MEDAL
Pure Gold GOLD MEDAL
Tremendous Truffle GOLD MEDAL
Glorious Goat GOLD MEDAL
Sublime Sheep GOLD MEDAL
In this DLG inspection, experts assess the taste, consistency, smell, outside and inside. In addition, a laboratory examines the composition of the cheese. Only cheeses that score high on all components are eligible for a gold DLG medal.
We've been playing our trade for over forty-five years now. It all started with Henri Willig and his passion for cheese.
Nature is good to us, and we're good to nature. We enjoy healthy cattle, grazing in the fields. And the creamy milk they produce.
It's with this milk and a bit of patience that we create the Henri Willig flavour. Deliciously authentic and purely natural.