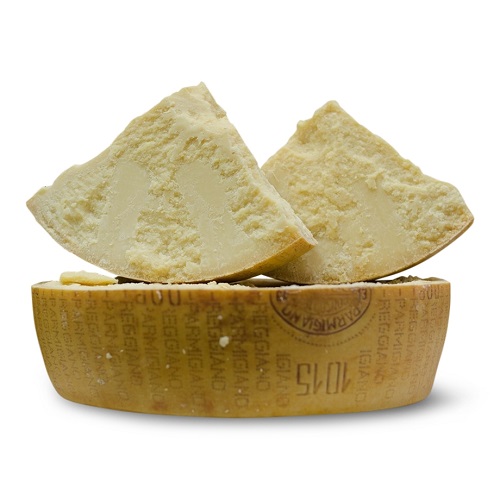 Cheese, that's what the Italians love. It is therefore widely produced in Italy, in all shapes and sizes, from mild to spicy and from hard to soft. Many of these Italian cheeses have a protected status from the European Union. This means that these cheeses have a protected designation of origin.
Grana Padano
Grana Padano is a hard Italian cheese with a delicious taste. This Italian cheese is often compared to Parmesan cheese. In many ways, the two cheeses are similar, but Parmesan is much more expensive and is only made in a small area in Italy. Grana Padano is made in a much larger area in Italy. The cheese is aged naturally for about 14 months. It is therefore a dry, hard cheese. Moreover, it is an ideal cheese to grate over a tasty pasta.
Parmigiano Reggiano D.O.P
Parmigiano Reggiano D.O.P is a real treat for anyone who likes rich, intense cheese flavors. The cheese is aged for no less than 24 months, making the taste very concentrated and rich in proteins and minerals. This hard Italian cheese is made from cow's milk and is part of a long Northern Italian tradition. The origin of this cheese is exclusive. The cheese is only made in small, traditional cheese factories in the region around Parma. Parmigiano Reggioano D.O.P is very popular because of the rich taste and the fact that the cheese can be used in a large number of dishes. It adds flavor to every dish.
Pecorino Romano
Pecorino Romano is an Italian cheese with a hard structure and a salty taste. The cheese owes this flavor to the fact that it is washed in seawater during preparation. The cheese originates from Sardinia, and was later imported to Rome by the Romans. This is how the cheese got its name. The Pecorino Romano is aged naturally for 14 months.