For over 50 years, we have been a family firm operating in the cheese retailing sector. We mainly sell Dutch cheese, and this is what we are good at. We are established in Harderwijk, a town in the heartland of the Netherlands.
Nowadays, Kaashandel Peters has grown into a cheese trader of some stature on the markets of the Flevopolder area. We currently operate with two of our sons in our store, and we are present at twelve local markets in and around the Flevopolder area, using two sales vehicles.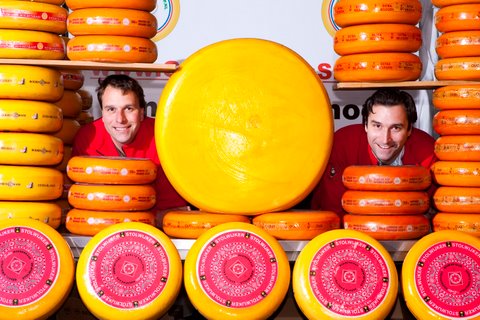 Andre Peters started out at a time when the now-famous Flevopolder had just been reclaimed from the Dutch seabed, and was still being developed. Back in those days, the area was made up of uncultivated land, dotted by the occasional town or village still in their early stages of development, such as Lelystad, Almere-Haven, and Dronten.
Over the years, these locations have developed into fully-fledged villages, and even into cities, where local markets soon started to
emerge. Setting out from that position, Kaashandel Peters has managed to become a firmly established name in many a household.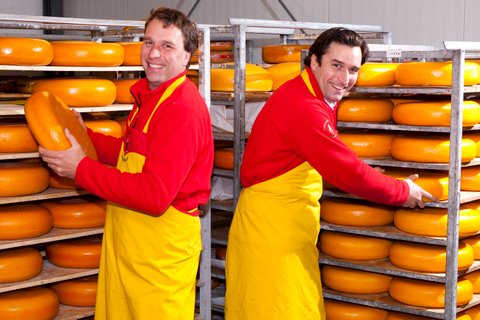 In addition, there have been some recent developments. In 2006, Kaashandel Peters has successfully established a hotel and catering wholesale enterprise, directed at restaurants and hotels in the Harderwijk area. In the summer of 2009, we set up our very own web shop, hoping to provide a broad audience in Europe and beyond with our delicious cheeses.
All of our cheese is freshly cut, and contains no preservatives. Our cheeses are vacuum-packed so they can be stored for at least it for at least 6 weeks. Subsequently, we pack the cheese into a box with an optional cool/gel pack (depending on destination temperatures) to keep the cheese cool during shipping.
Contact information, click here