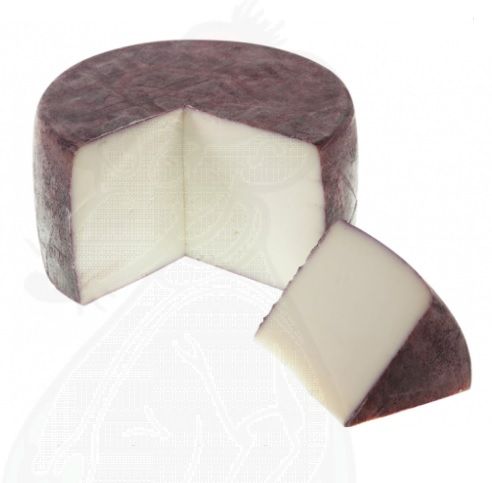 There are many different types of wine cheese on the market. To make wine cheese you need a creamy and soft cheese. Many cheesemakers therefore opt for goat's milk, but the soft cow's milk from the Swiss Alps is also very popular. Would you like to know what a wine cheese tastes like? Try them all! We pack them in a vacuum bag so you don't have to worry about the shelf life and can enjoy the cheese for as long as you like.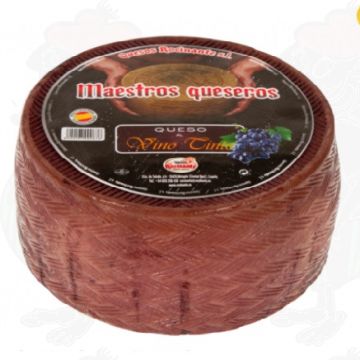 The Queso Tres Leches al Vino is a delightful Spanish cheese that o... more info
Wine cheese
Real cheese and wine lovers regularly combine a piece of cheese with a good glass of wine. The creamy taste of the cheese complements the fruity taste of most red wines very well. Do you also love a glass of wine? Then this special wine cheese is just the thing for you. You no longer have to add a glass of wine with this cheese as it has already been added during the ripening process. This unique type of cheese certainly looks good on a tasty cheese plate and goes well with a sweet summer salad.
Wine cheese is aged for about 4 months. For the last two weeks, the cheese has been soaked in red wine. This means that the cheese is immersed in a vat of red wine, in which the cheese remains for about two weeks. In this way, the taste of the red wine can penetrate deeply into the cheese. The texture of the cheese remains creamy and soft, but the taste is pronounced and fruity. Due to this authentic ripening process, wine cheese is very popular with all kinds of cheese lovers. Are you going to make a cheese plate soon? Don't forget to add the wine cheese. This cheese is not only delicious in combination with wine, but also with other bites such as Serrano ham and olives.