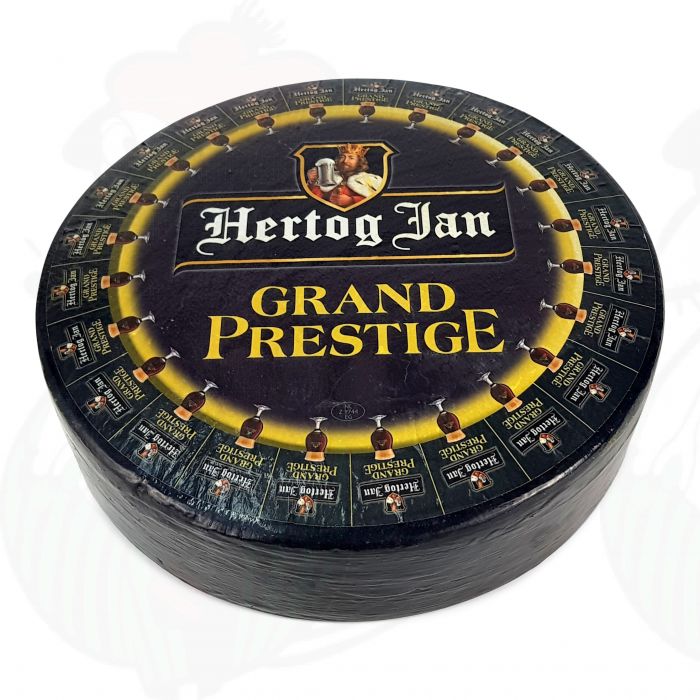 Beer cheese - Abbey cheese
Are you looking for a special cheese? Or a spicy cheese? Or a cheese that is beautiful to give as a gift? Then one of the following cheeses may be something for you.
Hertog Jan
For beer and cheese lovers, there is the Hertog Jan beer cheese. This cheese is the result of a special collaboration between the brewery Hertog Jan and cheese maker Jos Mathijssen from Udenhout. A cheese full of character that is creamy and full of flavor. Beer cheese is slightly sweeter than regular cheese and has the bitter aftertaste of beer. This cheese is made with Hertog Jan Grand Prestige.
Paulus Abbey
Another delicious beer cheese is the Paulus Abbey, or Paulus Abbey cheese. This is actually a mix between a beer cheese and an abbey cheese. The Paulus Abbey is prepared according to an authentic recipe from Gouda with only the best Dutch milk. A unique beer is then added to this. This beer is made according to the traditional method in St. Paul's Abbey.
Abbey cheese St. Bernardus
The Abbey Cheese St. Bernardus is a Fathers cheese with a rich history. The production of this special cheese started more than a century ago in Watou, Belgium. Today, production is in the hands of Belgomilk in Moorslede. The Abbey cheese St. Bernardus is full, creamy and soft in taste. The cheese is also characterized by a mild nutty taste. Moreover, the traditional recipe in combination with the ripening gives the St. Bernardus an authentic character.
Chimay Grand Cru
The Chimay Grand Cru originated in France, where authentic Trappist cheese became a fact in 1876. This semi-hard Trappist cheese is made from whole milk. This regional milk is harvested from 250 local farmers. Thanks to this fresh regional milk from the Land of Chimay, the cheese has a full and at the same time mild taste. The maturation period of 4 weeks also contributes to the uniqueness of the Chimay Grand Cru.