Old cheese (aged +/- 1 to 2 years)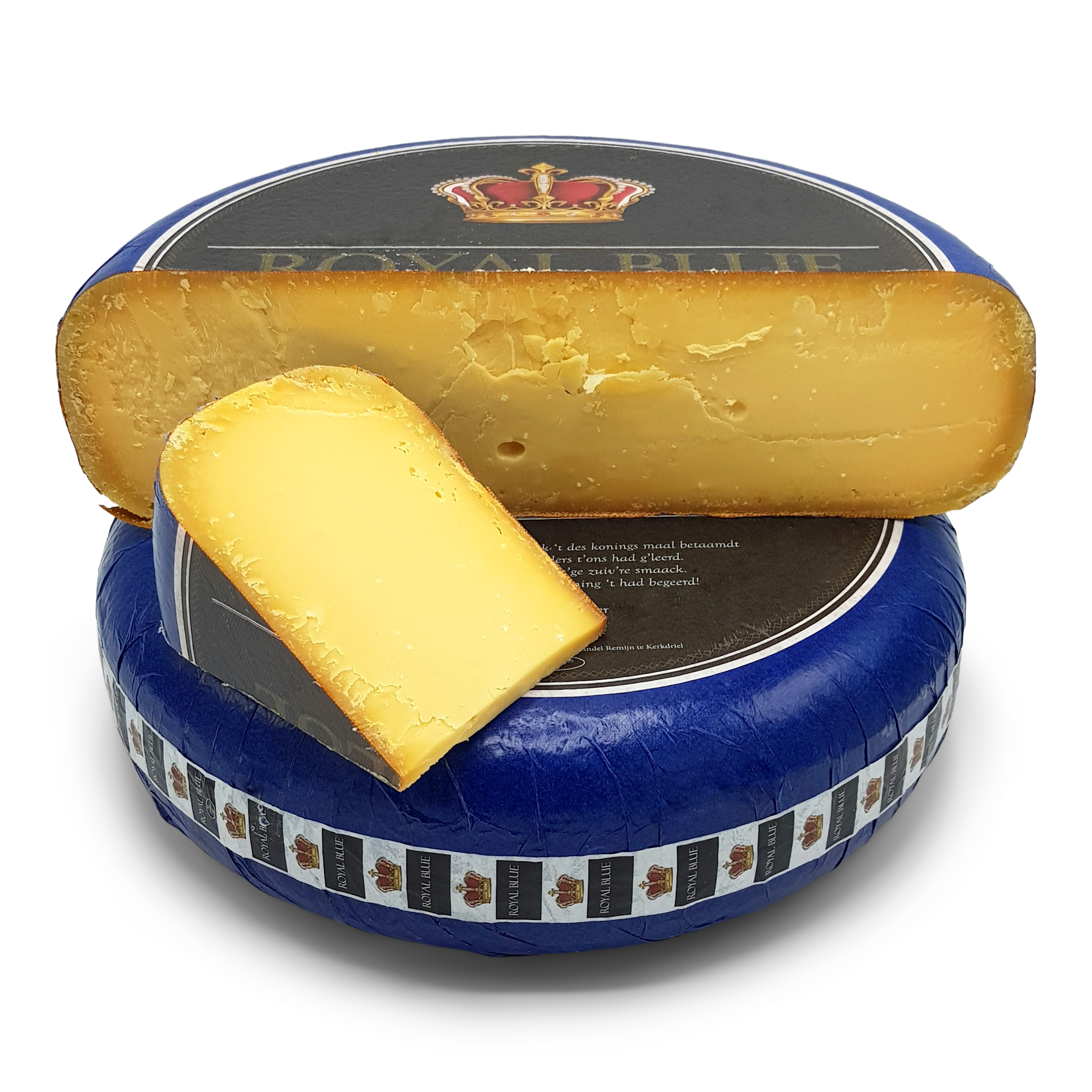 Old cheese is cheese that is aged on average +/- 1-2 years. Aged cheese is available in different variants. In our offer you will find Dutch, Italian and Swiss aged cheese.

Dutch old cheese
old North Holland Gouda, Bonck Extra Matured and Landana 1000 Days are delicious old cheeses from Dutch soil. old North Holland Gouda carries the Red Seal and is characterized by a delicious full, robust taste. The cheese is old to perfection for no less than 12 months, so that small ripening crystals are visible. These maturing crystals also provide an extra taste experience. Bonck Extra Matured is old for a long time on traditional wooden planks. This gives the cheese a rich, robust taste and beautiful ripening crystals. Landana 1000 Days is a unique cheese that has been masterfully matured. this cheese is also referred to as "the crowning glory of the art of Dutch cheese making".
Italian old cheese
Pecorino and Grana Padano are delicious old cheese from Italy. Pecorino, also called Pecorino Romano, is characterized by a hard structure and salty taste. The cheese owes this flavor to the fact that it is washed in seawater during preparation. The Pecorino Romano originally comes from Sardinia. Given that the cheese was so popular, the Romans started importing it to Rome. This is where the name Pecorino Romano comes from. Grana Padano is a delicious hard cheese from Italy. This cheese is often compared to Parmesan cheese. It is a dry cheese, which is old for about 14 months.
Swiss old cheese
Gruyère Kaltbach and Appenzeller Black are delicious old cheese from Switzerland. Gruyère Kaltbach is characterized by an intensely rich, spicy taste. This delicious taste is the result of ripening in the moist sand caves of Kaltbach. Appenzeller Black is one of the best-known and spiciest cheeses in Switzerland. The cheese owes its strong aroma to the intensive ripening and the addition of a secret spice mixture.