Young Matured (+/- aged 8-10 weeks)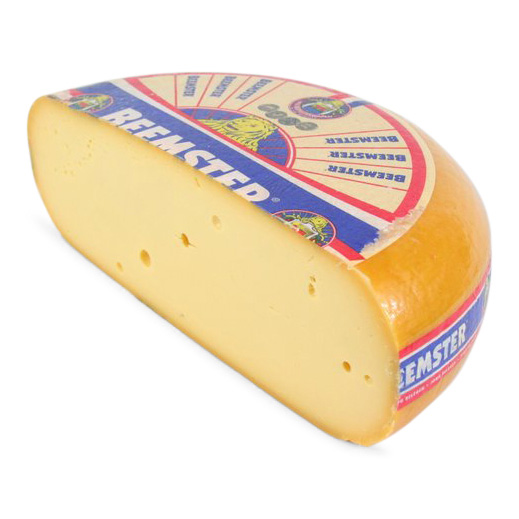 Young Matured cheese is loved by cheese lovers all over the world. Young Matured cheese has an average ripening time of +/- 8-10 weeks.
Beemster
Beemster cheese is a typical Dutch cheese from the Beemster. The Beemster is the oldest polder in the Netherlands and is characterized by grasslands divided by ditches and windmills. Here the cows graze on grasslands that contain very nutritious grass. Beemster Young Matured is the mildest variant of Beemster cheese. It is the perfect cheese for the beginning cheese eater, or just for any lover of Young Matured cheese. You can almost taste the fresh and slightly salty grass in this soft, creamy cheese. Good to know: for those of us who watch their weight and want to enjoy in a conscious manner, there is BeemsterLite 18+ Young Matured.
Boer'n Trots
The delicious Boer´n Trots cheeses are made at Landgoed Kaamps, in the small village of Deurningen, in the middle of Twente. These cheeses are made daily with a lot of passion and attention. Farmer Herbert sows extra clover in the meadows, so that less fertilizers are needed. In addition, the extra clover also ensures that the cows' milk contains softer fats. This makes the Boer'n Trots cheeses even smoother. Boer'n Trots cheese is available in no less than 13 different variants, such as Honey Cow, Pesto, Goat Cheese Fenugreek, Forest Mushroom and Maple Syrup Whiskey.
Gouda Premium
Gouda cheese is without a doubt the best-known Dutch cheese type. But not only the Dutch love it, this cheese is also very popular abroad. Gouda cheese is still prepared according to an authentic Dutch recipe to this day. Moreover, the Gouda Young Matured cheese is extra healthy because less salt is added to it. Gouda Young Matured cheese comes in various shapes and sizes. There are also some specialties such as Asparagus cheese, Vivaldi cheese, Nut blend cheese and Spring blend cheese. All these cheeses have a wonderfully soft and creamy taste.