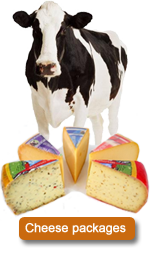 Customer Service
GoudaCheeseShop.com is part of the Kaashandel Peters company.

Gouda Cheese Shop - Kaashandel Peters V.o.f.
Postal address:

Nobelstraat 10
3846 CG Harderwijk


The Netherlands

Phone number:


Fax number:

+31 (0)341 - 427 502
+31 (0)341 - 428 292

We are available from Monday to Saturday between 08.00 and 18.00 hours.
Amsterdam, European western time.


E-mail address (web shop):

servicedesk@goudacheeseshop.com

E-mail address (general):

info@GoudaCheeseShop.com

Bank:

Rabobank NL 1492.01.087

IBAN nr.:

NL81 RABO 0149 201 087

BIC/Swift code.:

RABONL2U

FAT nr.:

NL8017.18.661.B.01

Chamber of Commerce:

080.13.956 (Harderwijk, The Netherlands
QUESTIONS
Before you have a question, you've already looked at the MENU FAQ?
Have a question or comment please send us an email: servicedesk@goudacheeseshop.com.
If your question concerns an order placed by you, then please include your order number.
ABOUT US
GoudaCheeseShop.com is part of Kaashandel Peters: a true family enterprise with over 50 years of experience. We are one of the chief suppliers of cheese in the mid-Netherlands for both the private and the business market.

Our slogan:
Share your cheese with friends, family and acquaintances.
Cheese is healthy, Cheese is indulgence, Cheese connects!
Our business promotional film

Energy Neutral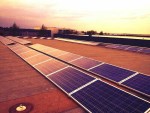 With the installation of 100 solar panels on our cheese warehouse, we are 100% energy neutral.
Working towards a green future!