Goudacheeseshop.com is part of the Kaashandel Peters company.

Gouda Cheese Shop - Kaashandel Peters
M&W B.V.
Postal address:

Nobelstraat 10
3846 CG Harderwijk


The Netherlands

E-mail address:

[email protected]

Phone:

0031 341 427502

Bank:

Rabobank NL 1492.01.087

IBAN nr.:

NL81 RABO 0149 201 087

BIC/Swift code.:

RABONL2U

VAT nr.:

NL862118098B01

Chamber of Commerce:

81503024 (Harderwijk, The Netherlands
QUESTIONS
If you have a question or comment please email us at: [email protected].
If your question concerns an order placed by you, then please include your order number.

ABOUT US
Goudacheeseshop.com is part of Kaashandel Peters: a true family enterprise with over 50 years of experience. We are one of the biggest cheese suppliers in the Netherlands, to both private customers and businesses.
Our slogan:
Share your cheese with friends, family and acquaintances.
Cheese is healthy, Cheese is satisfying, Cheese is for sharing.

Energy Neutral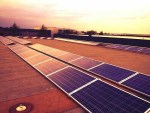 With the installation of 100 solar panels on our cheese warehouse, we are 100% energy neutral.
Working towards a green future!