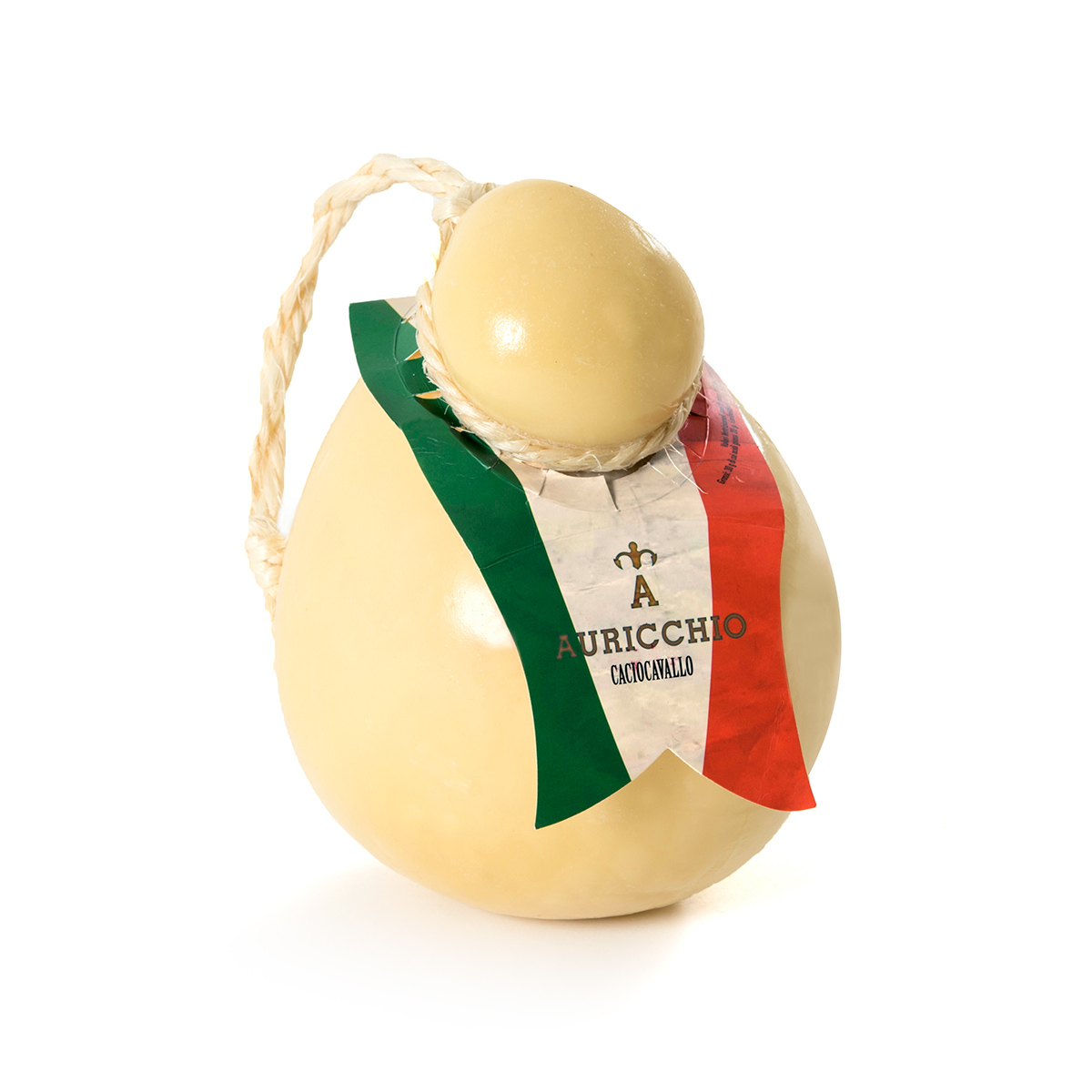 Provolone is a delicate cheese made from scalded kneaded cheese. We sell various types and ages.
The cheese has a slightly sweet taste.
Scalding means adding hot water to the milk and rennet. So that the cheese becomes elastic and can be kneaded.
Provolone
Provolone cheese is a semi-hard cheese that originally comes from southern Italy. It is made from cow's milk and has a distinctive mildly spicy taste and a smooth, elastic texture.
Provolone cheese is available in different shapes and sizes, from small cylindrical pieces to large cheese wheels that can weigh up to 100 kilograms. There are two main types of Provolone cheese: Dolce, which means "sweet," and Piccante, which means "spicy." Dolce Provolone is younger and softer in taste, while Piccante Provolone is aged longer and has a more pronounced taste.
Provolone cheese is often used in Italian cooking and is a popular choice for pizzas, sandwiches and pastas. It can also be used as a processed cheese in dishes such as lasagna or on a toasted sandwich.
If you like cheese, Provolone is definitely a flavor worth trying!