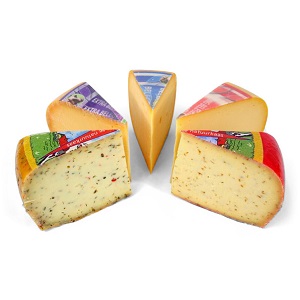 Low-Fat Gouda Cheeses
Low-fat cheese is fully available in our online shop Gouda Cheese Shop. Diet Cheese come in different types like 20+ and 30+. Also available are meager cheese with cumin and herbs.
The amount of fat in cheese can be seen with our products under "More information". If you want the least fat cheese, you have to buy low-fat cheese. At Goudacheesshop.com you can by all low fat cheeses like young 20+ or 30+.