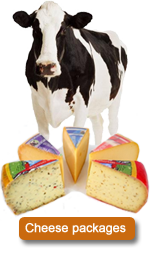 Details Girolle Natural Beechwood and bell jar in deluxe packaging - Tête de Moine
Absolutely delicious! Turn a delicious curl of Swiss Tête de Moine-cheese with a glood glass of wine.
Cheese curler beechwood and bell jar in deluxe packaging!
>
Description manufacturer:
Boska Holland was founded more than 100 years ago in Bodegraven by Willem Bos, when he forged his first cheese scoop. The family company developed over four generations up to the current company specialised in high quality cheese equipment.
Note Cheese curler can not in:
Refrigerator and dishwasher

Tête-de-Moine
The "Monk's head" cheese from Switzerland is an exquisite delicacy originating from the Berner Jura. The cheese is made from whole summer cow's milk and was first produced in 1192 in the "l'Etoile"abbey. The Bellalay, another name for Tête-de-Moine, is a strongly pressed cheese with a full taste and a herby aroma.

The Tête-de-Moine cheese is excellent as dessert cheese
with a glass of sherry, crispy dry white or full-bodied fruity red wine.
Additional Information
| | |
| --- | --- |
| Brand | Boska |
| Color | No |
| Ceramic or cast iron | No |
| Content | No |
| Is heated with | No |
| used for induction | No |
| Recipe | No |