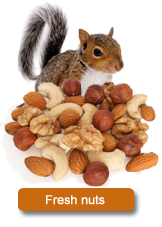 Overview Dutch cheese markets in 2017

Gouda cheese market
For more than 300 years of cheese traded on the market in Gouda. From far came the cheese farmers on Thursday with their cheese brig to the Market.
The traditional Gouda cheese market is still held every Thursday.

The market is from 06-04-2017 - 31-08-2017, every Thursday morning.
http://www.goudakaasstad.nl/#kaasmarkt
Alkmaar Cheese Market

Since 1939, Alkmaar is the only city in the Netherlands where the cheese is still trade the traditional way. The cheese market on the Waagplein is from the first Friday in April to the first Friday in September.
Annually about 300,000 people visit the Alkmaar cheese market. Visitors come from all corners watch how cheese is traded.

The market is from 2017: 31/03 T/M 29/09, every Friday morning.

For more info: http://www.kaasmarkt.nl
Edam Cheese Market
As it was previously, is also now the cheese by the farmers with boats landed. After unloading at a special quay, the cheese carriers, carriers the cheese to the cheese market.
Since the cheese is offered for sale to traders. After first being tested by means of haggling, the 'bargaining', the price per kilo of cheese set. As with the major trade fairs, the trading price recorded.



The Edam cheese market takes place mainly on the Kaashal at the Jan van Nieuwenhuizen Square.
The market is 05-07-2017 - 30-08-2017, every Wednesday.
For more info: http://www.kaasmarktedam.nl
Cheese market Hoorn NH
In the 19th century the Hoornse cheese market is one of the largest cheese markets of North Holland. The cheese market in cooperation with Hoorn tells Beemster cheese a piece of history in theater form with a market regulator, cheese placers, cheese carriers, traders, cheese girls, farmers and horse-drawn carriages. The market is an hour of entertainment that you should not miss.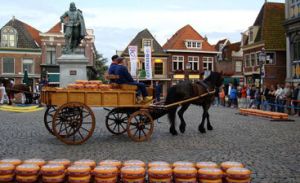 The market is from 15-06-2017 - 31-08-2017, every Thursday.
The market takes place from 12.00 to 16.00.
For more info: http://www.cheesemarkethoorn.com/
Graskaasdag Woerden
The Graskaasdag is another typical Woerdens event on the first Saturday of June the auction of the first grass farmer cheese. The first grass cheese is always auctioned for charity and various farmers let their grass cheeses.
The grass cheese day will be held on Saturday June 3, 2017.