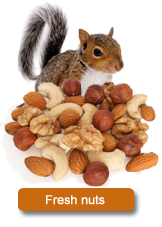 Details Tête de Moine - Half a Cheese | Premium Quality | 425g - 0.94 lbs
The Tête de Moine is semi-hard, dark yellow with a yellow ribbed brown crust. The cheese is not sliced, but planed, now usually with a Cheese Curler. The crust falls to pieces when cutting apart, and the cheese is formed into rosettes.

Ingredients:
Fat 51 +, unpasteurised milk, rennet, salt, starter culture

Quality
Your cheese is freshly cut and vacuum-packaged!
The hard structure of The Tête de Moine cheese makes it perfectly suitable for sending by post.


Additional Information
| | |
| --- | --- |
| Dimension whole cheese | +/- 10 cm Ø x 4,5 cm H |
| Brand | Home brand Freshly cut |
| Nutritional information | per 100 grams |
| fat (gr) | 33 |
| Saturated fat (gr) | 20,5 |
| Calcium (mg) | 401 |
| Calories (kcal) | 401 |
| Kilojoules (KJ) | 1678 |
| Carbohydrates (gr) | 1 |
| Protein (gr) | 25 |
| Sodium (mg) | 1050 |
| Type of milk | Cow |
| Pasteurised | No |
| Lactose free | No |
| Gluten free | Yes |
| Type of rennet | Abomasal rennet |
| Sugar free | Yes |
| May contain traces of peanuts. | Yes |
| Edible cheese rind | Yes |
| Recipe | No |